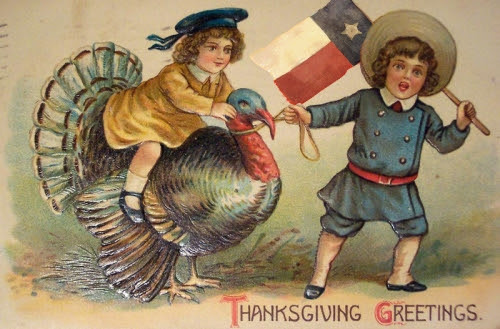 That quote is from a speech Bryan gave on Thanksgiving Day, 1903, to the American Society in London.
"Acknowledge our dependence," packs a lot into three words, doesn't it?
It's so easy to fall into thinking we are totally self-made and the masters of our fate. We need this day…to acknowledge our dependence…that our blessings have a source, and it ain't us.
Two things we here at Copano Bay Press are immensely thankful for are your patronage and your friendship. The former makes our little publishing enterprise possible. The later makes it meaningful.
God bless you and yours on this most necessary of holidays.